Western Sydney Wanderers use Hyperbaric Oxygen Chamber as a stimulating game changer for recovery
18th July 2017, Sydney Australia – Oxygen International hosted Western Sydney Wanderers at its Double Bay Chambers two days prior to their knock off game against English Premier League giants, Arsenal.
Goal keeper Vedran Janjetović and Defender Brendan Hamill utilised the hyperbaric oxygen chamber in preparation for their big game, which kicked off on 15th July at the ANZ stadium. Both players accessed the hyperbaric chamber at Oxygen International to assist with their training recovery, while stimulating their stamina and performance in preparation for the final game.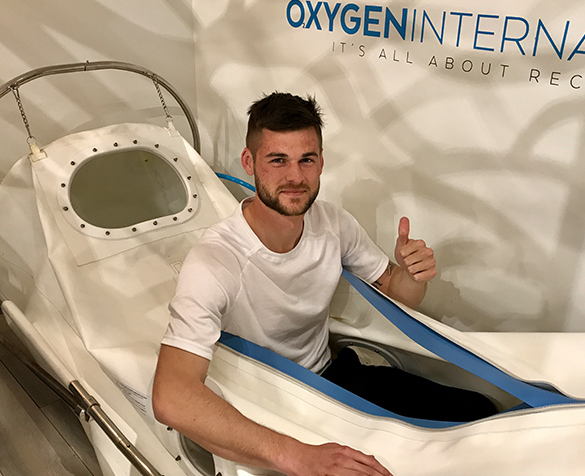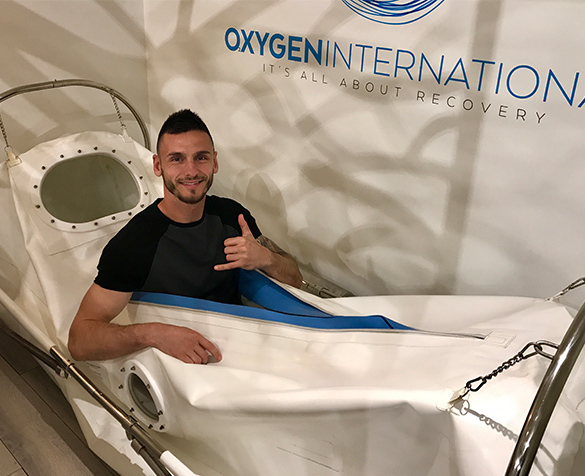 Vedran Janjetovic, Western Sydney Wanderers Goal Keeper commented, "I fell asleep in a matter of minutes and woke up feeling refreshed as though I've had a full night's sleep."
"Prior to treatment, my muscles were quite stiff and tense, however after an hour in the oxygen chamber my body felt relaxed and oxygenated. During my treatment I drifted in and out of a light, but very satisfying rest and woke up energised," added Brendan Hamill, Western Sydney Defenders.
A recent study involving soccer players in Scotland reported the average recovery time from joint, muscle, ligament, tendon, and other types of injuries was reduced by 70% when the players were treated with hyperbaric oxygen therapy (HBOT) along with physical therapy1.
All packages are valid for 12 months and can be shared with family and friends.
For customised packages please contact 1300 OXYGEN (1300 699 436) for a quote.
HBOT WITH ARLENE "ANGERFIST" BLENCOWE
WORLD CHAMPION BOXER WIBA & WBF Boxing world #4 Welterweight MMA world #6 Featherweight 1st Australian Female signed to Bellator. Arlene has been using the chamber for over 3 months as a crucial part of her training program to assist with Stamina and performance along with recovery
LUCAS "BIG DADDY" BROWNE
Sydney, Australia
Lucas Browne is an Australian heavyweight boxer and former mixed martial artist. He is currently undefeated as a professional boxer, and is world ranked #3 in the WBA heavyweight ranking.
THE MAN MUNDINE
Sydney, Australia
Anthony Mundine Australian professional boxer and former rugby league player. In boxing he has held the WBA super-middleweight title twice, the IBO middleweight title.